Those of you who've followed my live jaunts will realize how nifty it is that I will soon be sharing a stage with a band (Byakura). It's also cool because they're releasing two singles on Sequence Records in May and June, and it's nice to see progress.

Add another one to that list: on our 5/31 live we're playing with Vagu Project, which I'm super excited about. Looks like they're finally looking for a live drummer and guitarist too; those of you who can read Japanese check out the amusing section about that.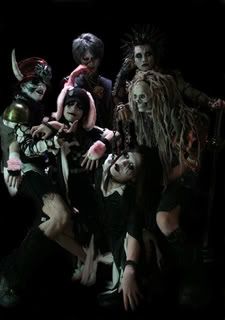 That day, we're also playing with
Mamono
. I'm scared.