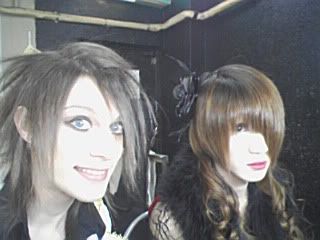 disappearing nose!
I am more than a little late on this one, and so much has happened since then, so this'll be nice and long I think.
Bara came out to Japan to do some stuff but also to come visit me, and she invited me to go see Moran with her, half of whom are ex-Fatima. I don't remember liking Fatima much at all, but I kinda dug Moran's style, and that singyman is charismatic as heckkkkkkkk.
Also, recently I made contact with
La Carmina
who is in Japan, and Kyu and a friend came, and it was a really nice feeling to play for some good friends.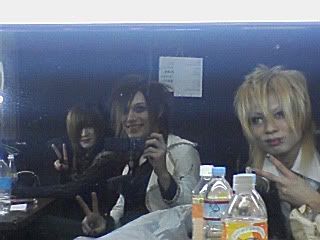 After a shaky live at Area, it was somewhat of a relief to be back at Narciss, with Hidetora and the rest of the friendly staff, with a real backstage, and in the suburbian surroundings of Saitama.
We went 3rd out of five, and while the place wasn't exactly full, I am proud to say that Laverite had every single person in the place standing up for us and everyone was, in fact, up toward the front rockin' out. Bara and Carmina were snappin' away with real nice cameras.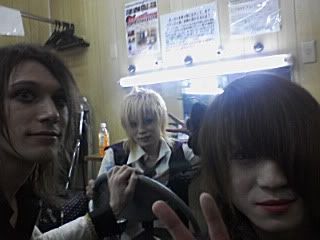 just after coming offstage, sweaty and tired!
I felt really energized from just being back in that space. Our set was 7 songs that night, and most of them my favorites. We opened with a slower tune, just to be experimental, and with that crowd I think we got a lot of leeway. I was bouncing around and smiling for the rest of the set, though, doing backing vocals on a couple of songs, and was able to showcase some slap and tapping. Ryota, perhaps unbeknownst to anyone but the most hardcore of Laverite fans (haha what), changes a tiny handful of things up every so often: in "Sephirot", the solo is no longer some early-Metallica-like tapping but some impressive sweep picking work; the guitar in "Delusion" is now a deliberate throwback to early-90's VK. They're very minor but someone with a sensitive ear who had seen us enough times would be able to pick up on the differences.
During the 2nd pre-chorus of "Solidarity", Ryota comes over and we sort of play facing each other; just before the chorus hits I bop him on the head. :D
Carmina wrote about us a little bit
here
and
here
and has a few photos, but she let me peruse 'em all and I could hardly narrow down my favorite to merely a few, so here are A MILLION, in order of dubious chronology.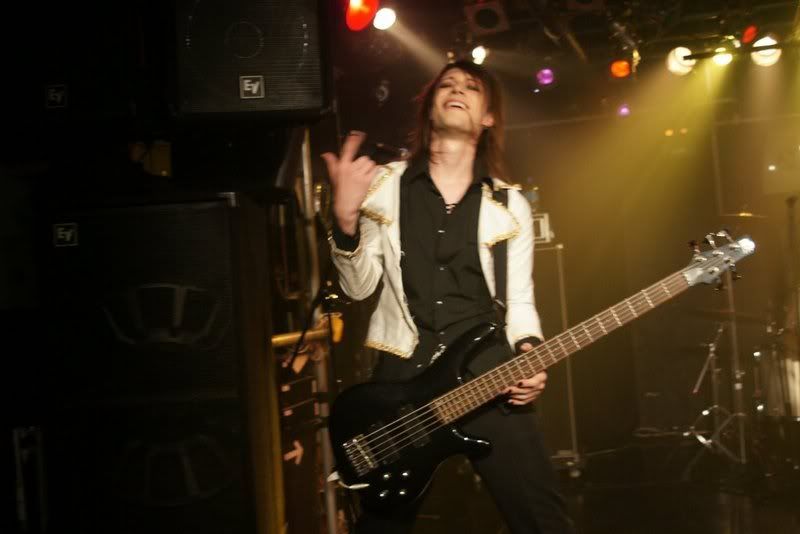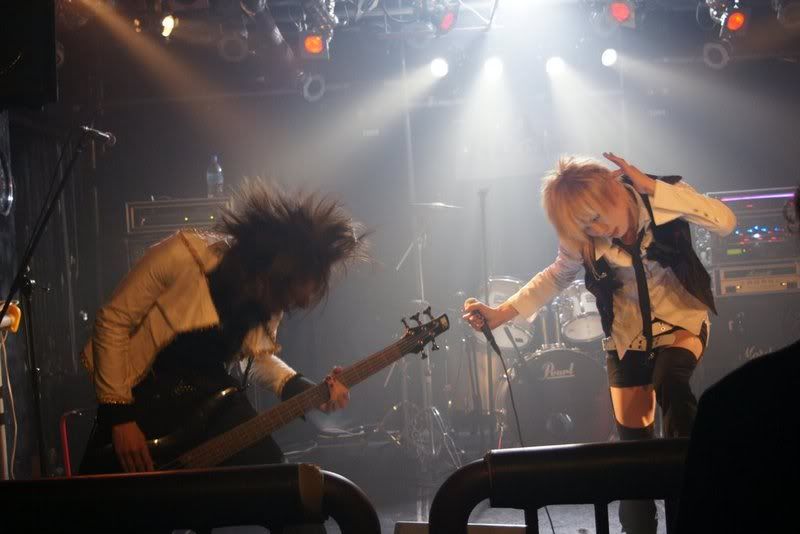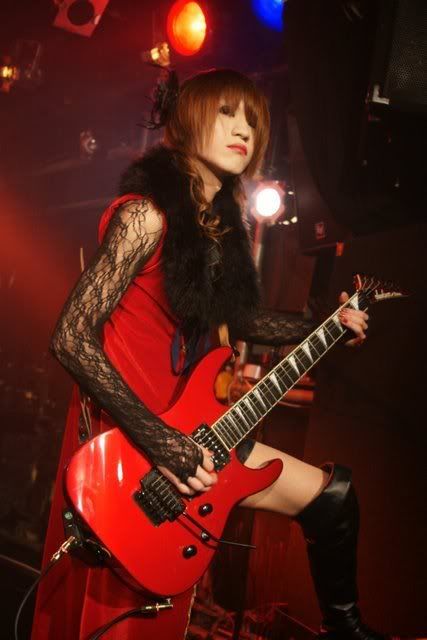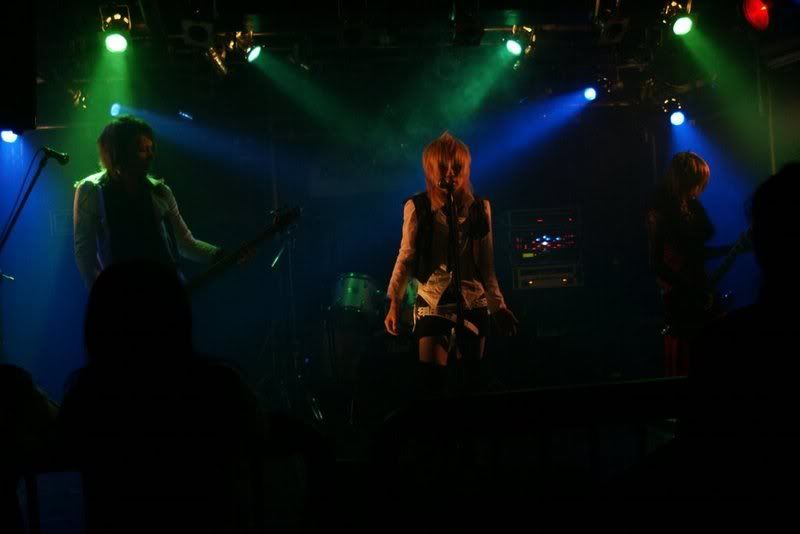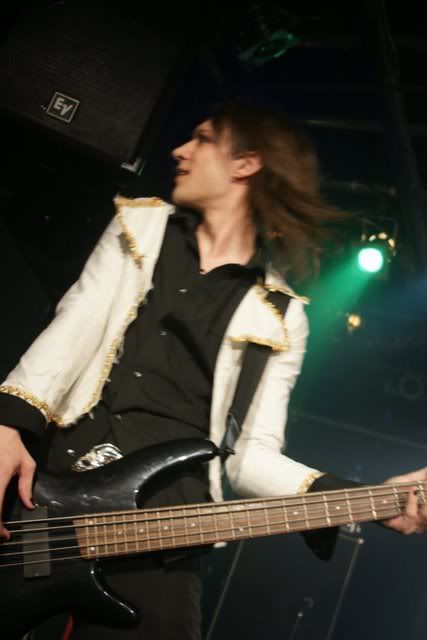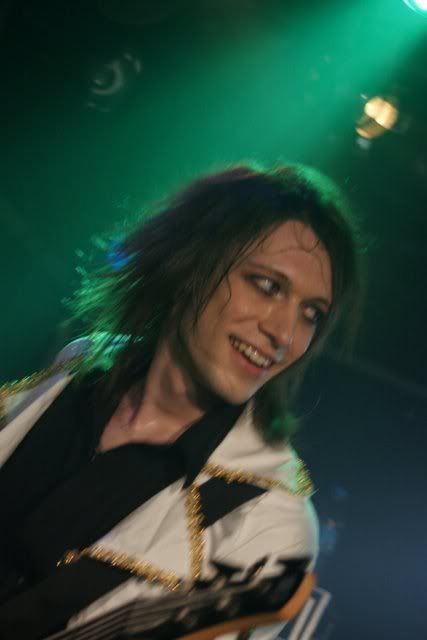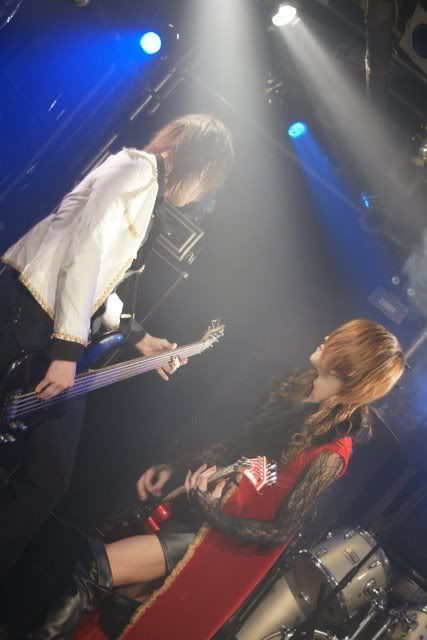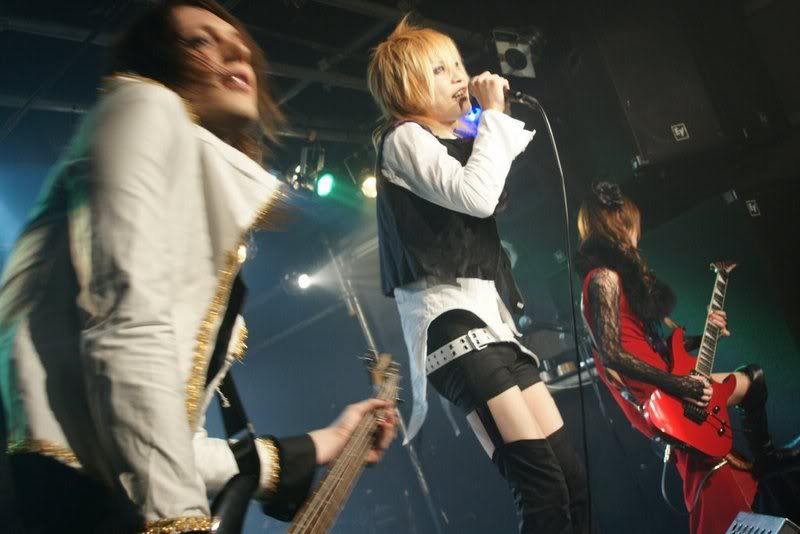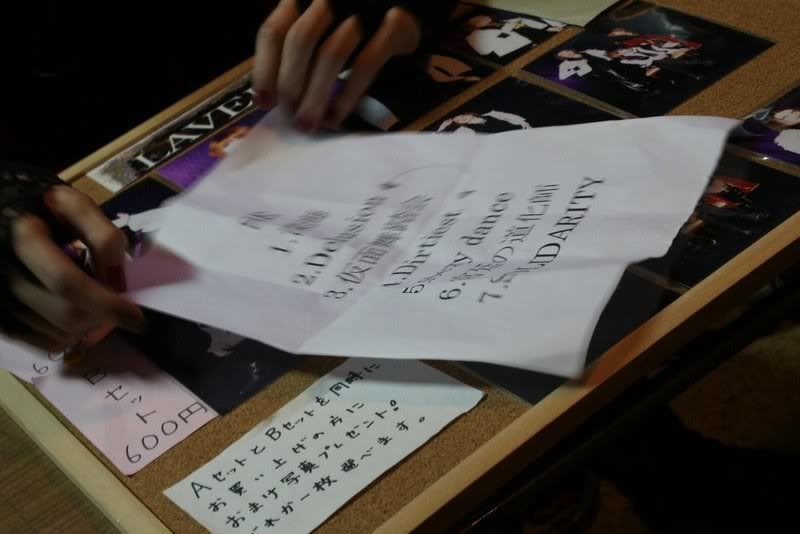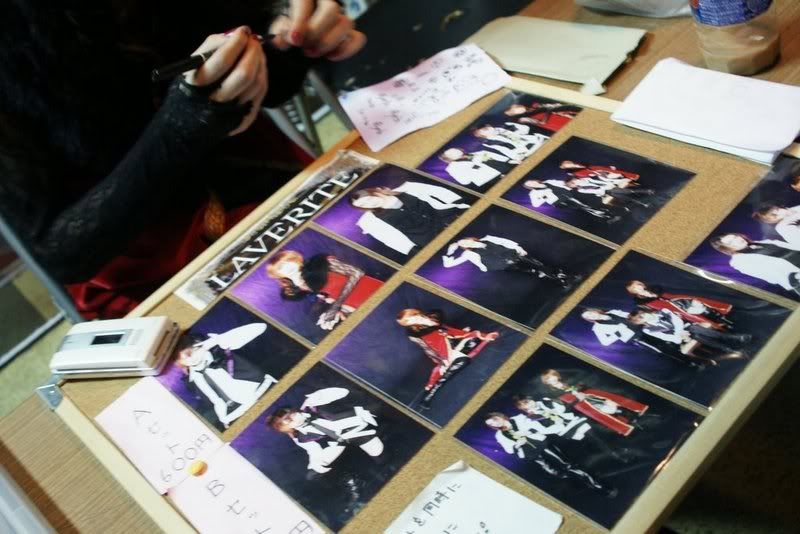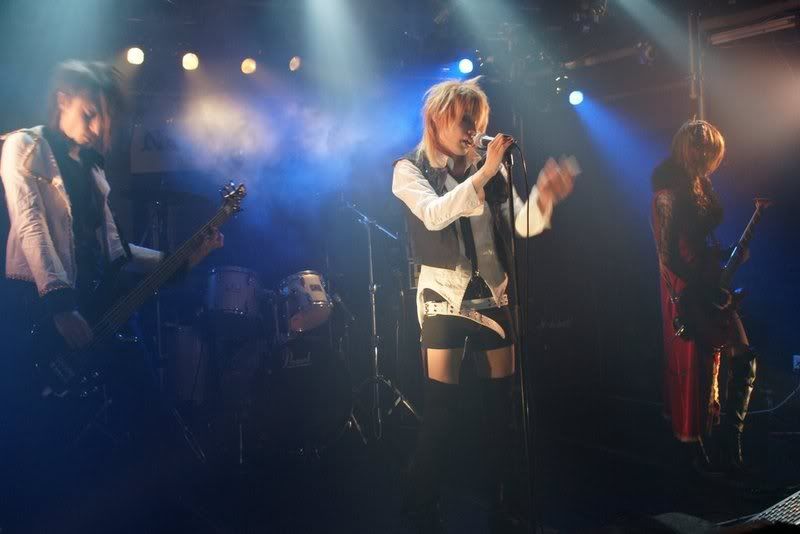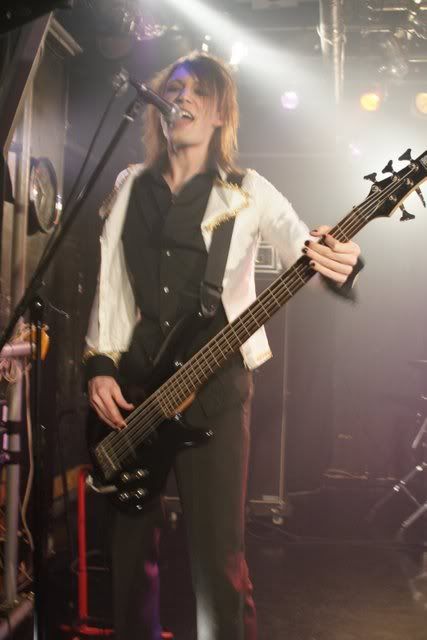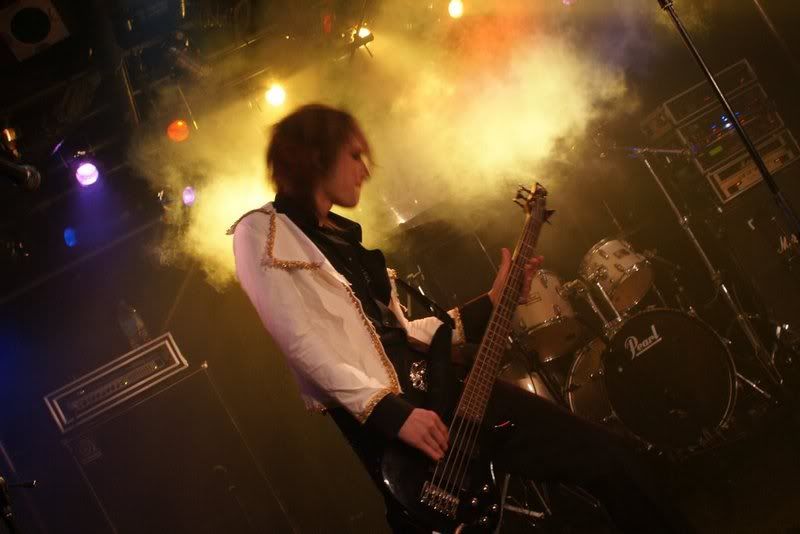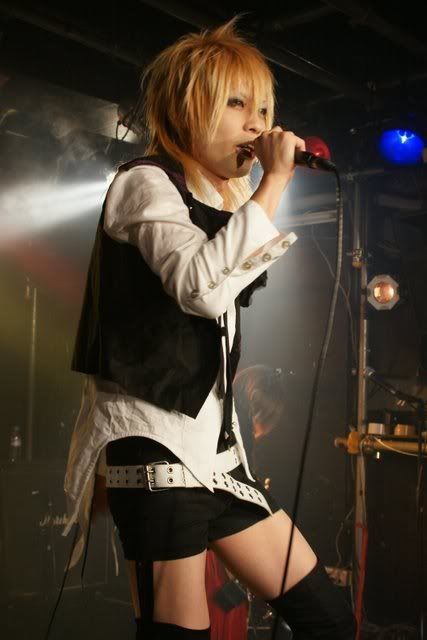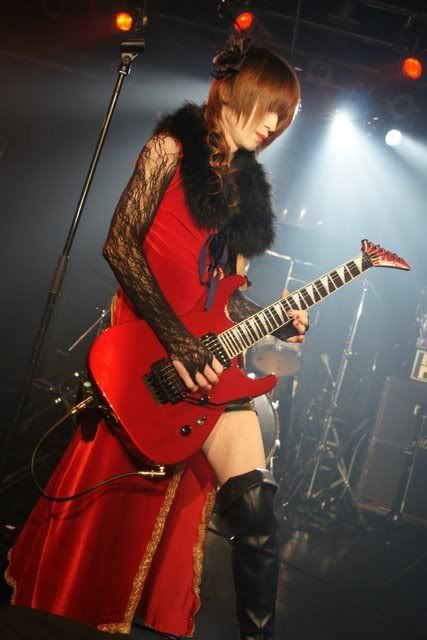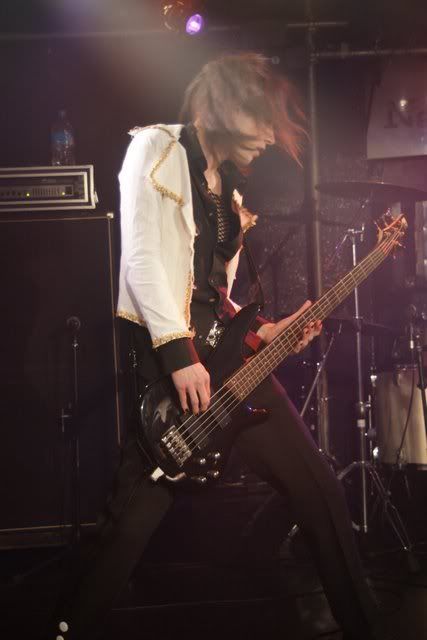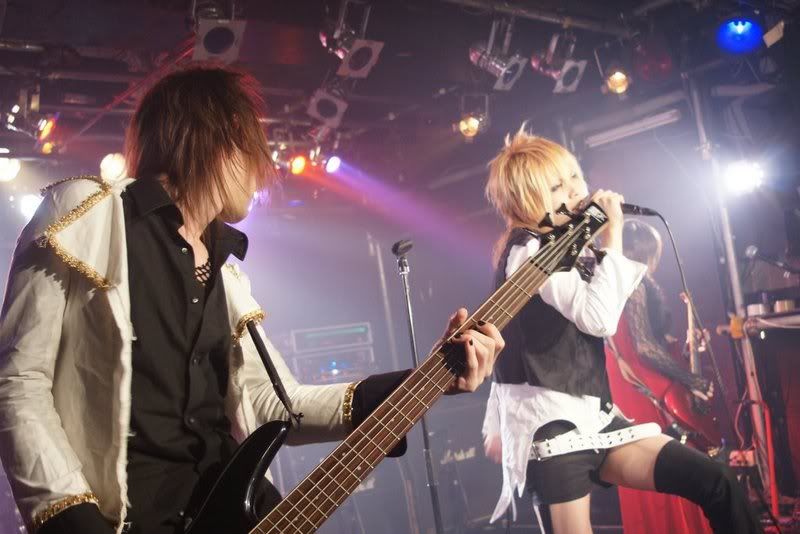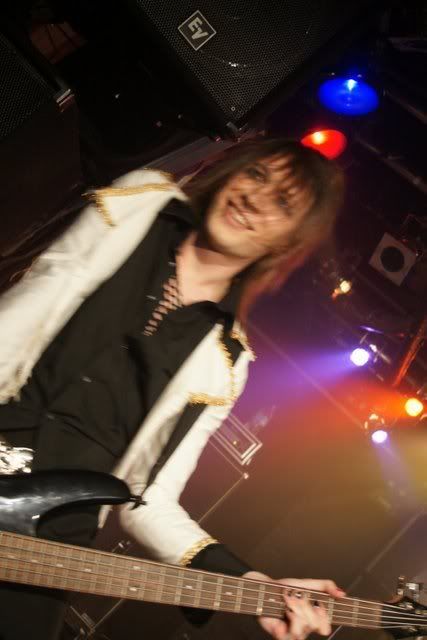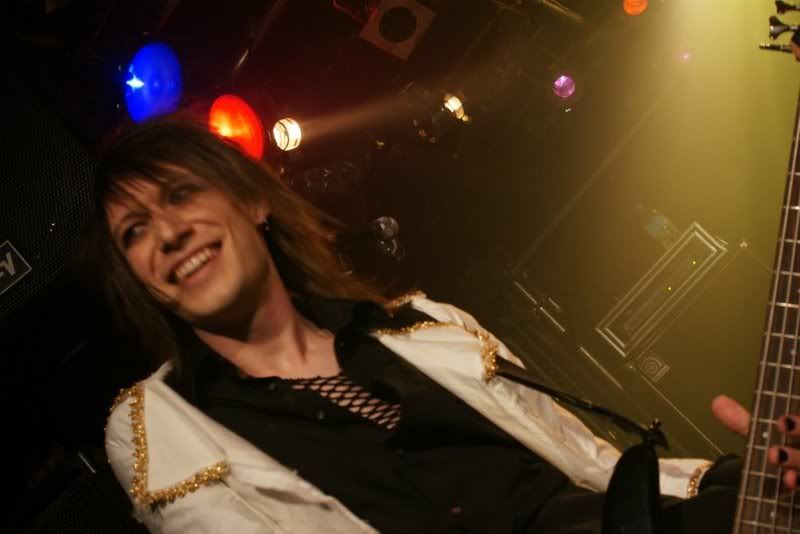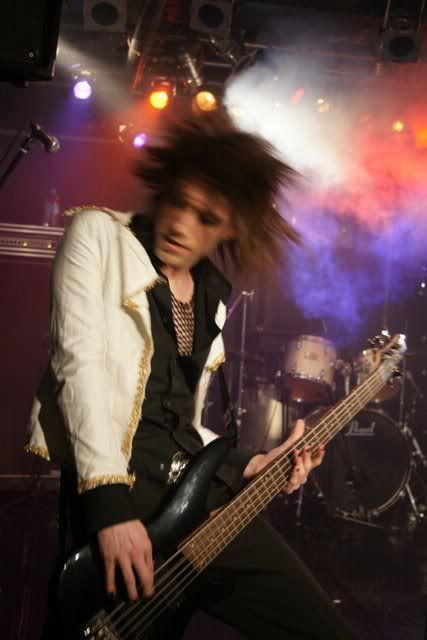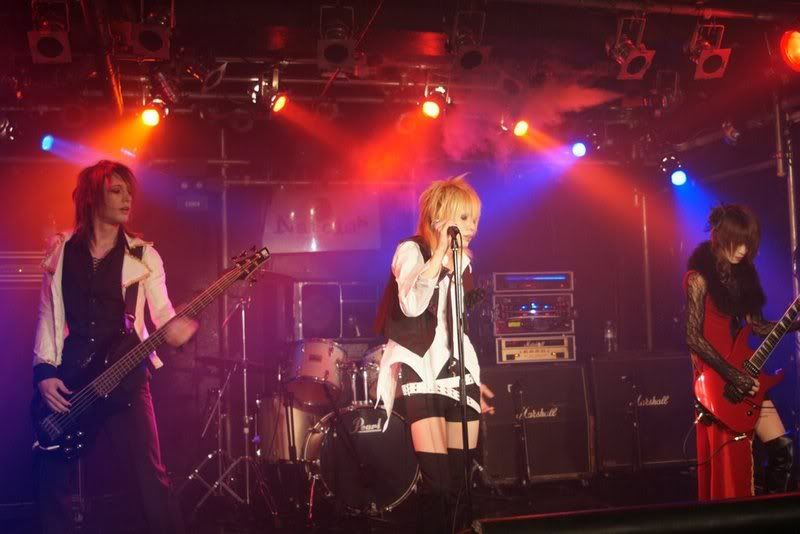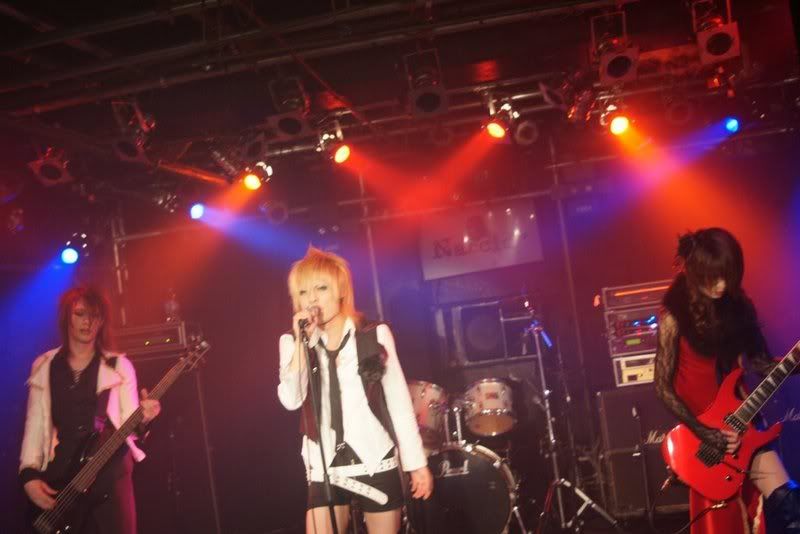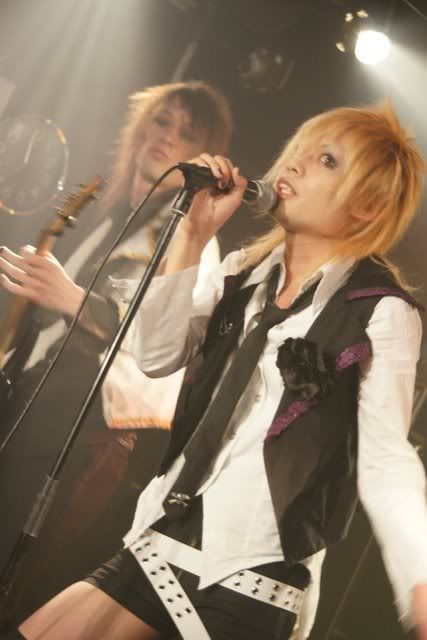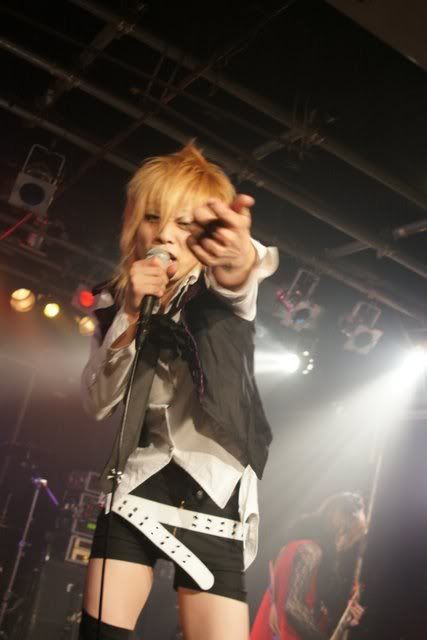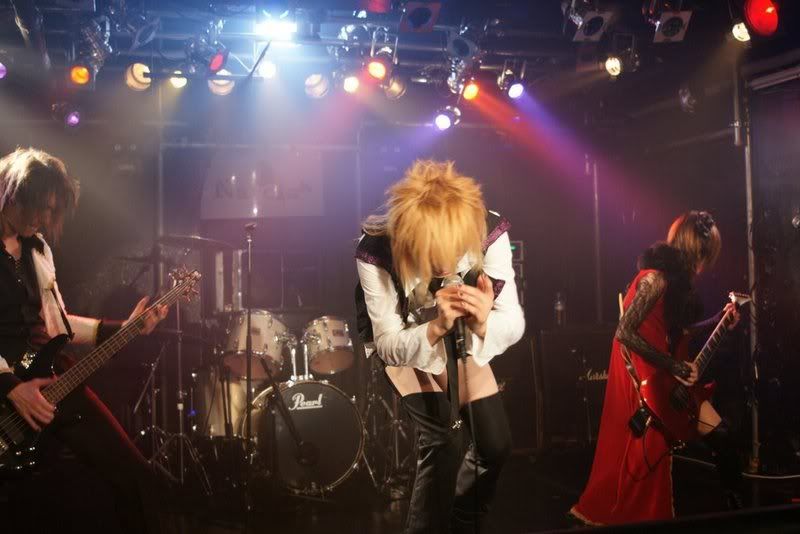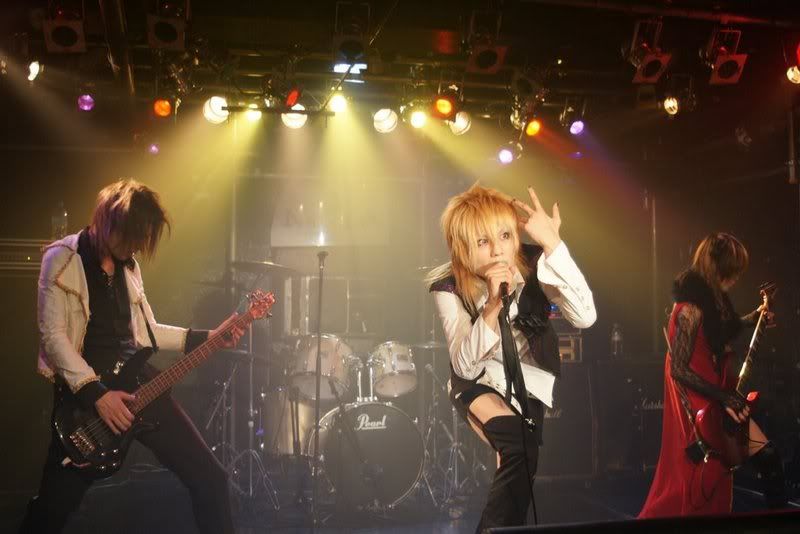 Also, thanks to everyone who wished me a happy birthday! I had a surprisingly good one. What with me working so much and having not been in contact with many of my friends for awhile, I wasn't sure how things would go. But the night of my birthday, an hour before leaving the office, my boss, her daughter, and my other coworker threw me a little party with some fancy cakes, good wine, and cute little presents. After work I met up with Masaki & The Funky Gang for drinks and they gave me a lightsaber. Darth Vader's lightsaber. Which would be a useful gift if I were a Sith Lord and needed to kill any Jedis, but that's just dumb.
Because I already killed them all.
With my bare hands.
Went and saw Ironman with The Bunners on Friday, which was good, but then again sometimes I'm remarkably easy to please with oh-ho-how-witty dialogue, superheroes, or Robert Downey Jr. Actually, most superhero movies leave me bored and annoyed (I haven't liked the Spiderman movies, for instance), but this one is the first one other than the first two X-Men films I can say I actually enjoyed watching. Also she is a brilliant gift-giver.
Monday was lunch with some college folks which just felt so good to do, not having seen especially one of them since April.
I was also lucky enough to go to a coupla cool restaurants with Carmina, but I guess you'll have to wait for her book to come out to get the full effect!
My parents WHO ARE AWESOME sent me the season 4 DVDs of The Office WHICH IS AWESOME and I need to get my main computer fixed so I can circumvent all the ways in which I am not allowed to watch season 5's premiere due to my country of residence.
Our next live is this Sunday, 10/19, and we have a big announcement. On 11/23 we're playing with Vagu*Project again and I couldn't be more excited! There are a couple of other interesting things to be excited about, so I'll let you know when those come up too.