Look at this awesome envelope from "Kagami"--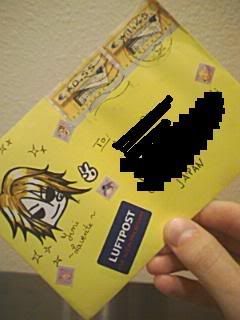 --it's been all over the world and stuff and if you don't like it well you can go soak your fat head
Let's look closer, too; what's that drawing...?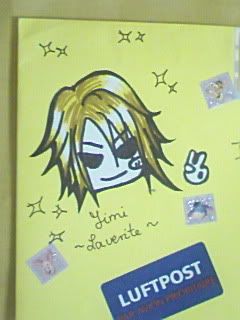 What is UP you guys, that is a drawing of Jimi, and for once I look huggable!
Ryota with his
maki-maki
hair...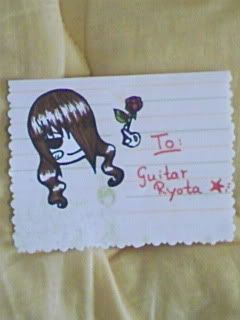 And Yue, who dyes his hair so constantly in real life that this depiction is
already
indicative of a time now past!...