A coupla weeks ago, I played a showcase live with Becca in front of the 109 building in Shibuya.
There had been a TV filming in Osaka to which I had been unable to go, so that morning when I went into Becca's makeshift dressing room to make the requisite greetings, she hugged me and said "I'm so glad we have you back!" and it was really neat to feel like I'm an important little cog.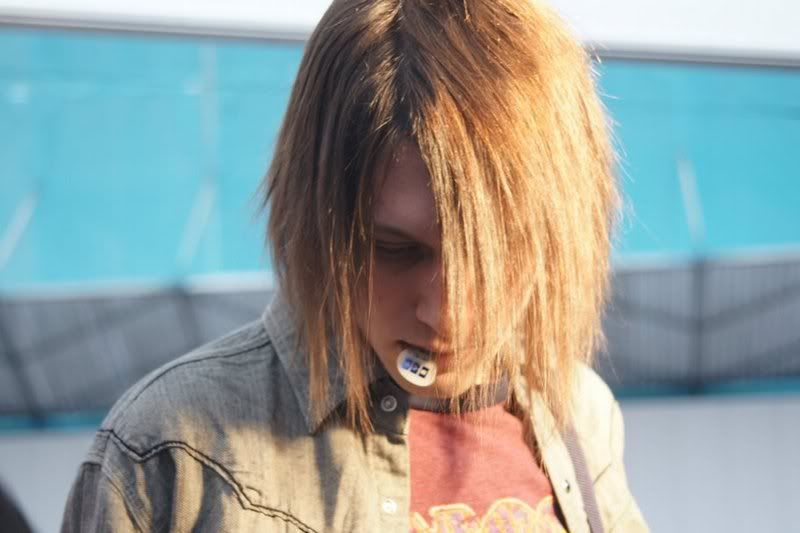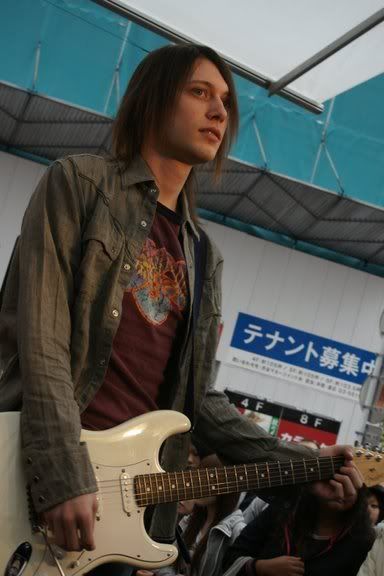 I look bewildered here because no one has pointed out my Yes shirt yet.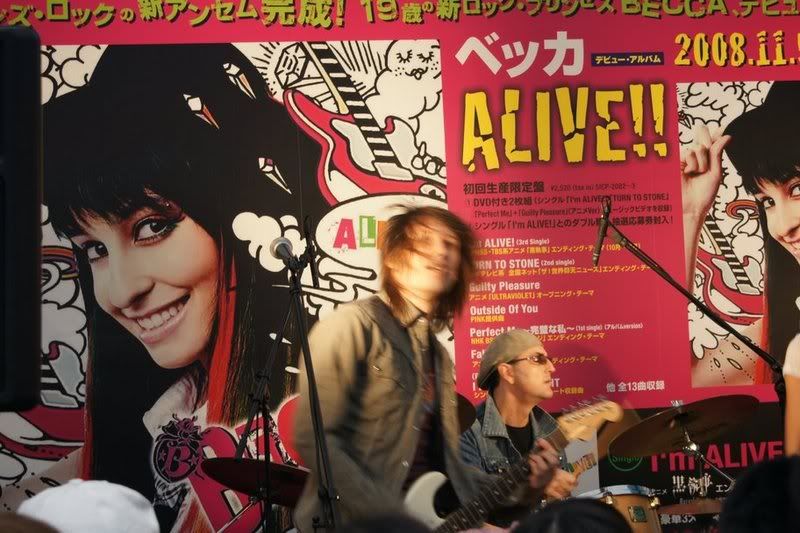 Security was out in force and it felt crazy to be treated like that. I almost didn't like being rushed from one place to another, or getting screams from the crowd almost as excited as the ones they gave to Becca herself. Come on guys, this ain't my show, it's hers!
This crowd extended pretty far and security was trying to keep them within a barricade so as not to block off the street or at least a small walkway.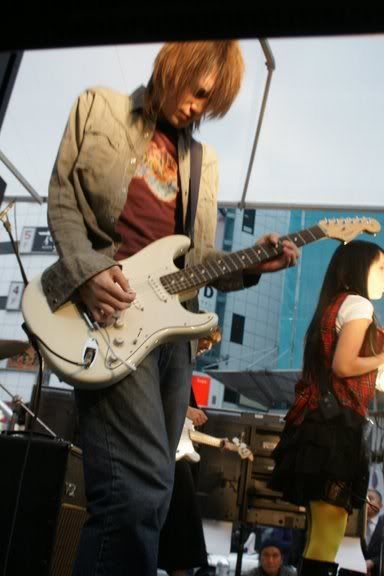 All these pictures were taken by La Carmina, who unfortunately is no longer in the country, but back home finishing up her book. Due to security and the fast-paced nature of the whole thing we didn't get to speak much, but I thank her for coming out all the same!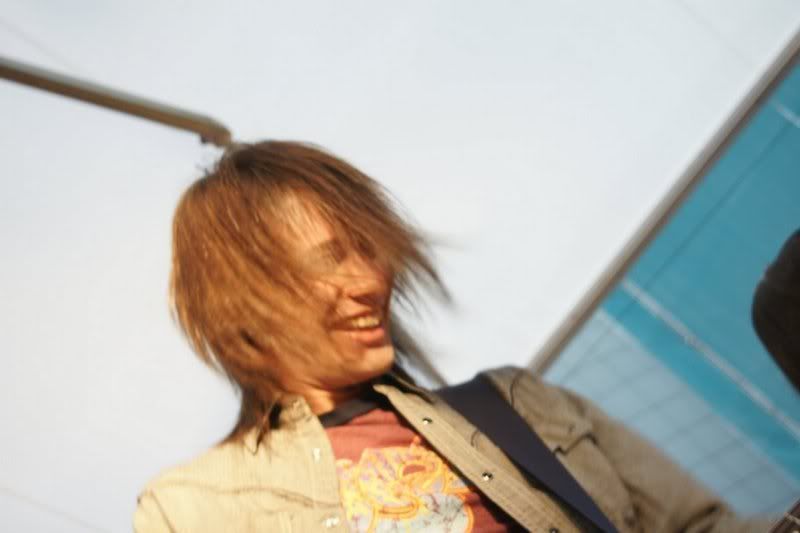 Okay fine I'll look like I'm enjoying this! (hint: i was enjoying this)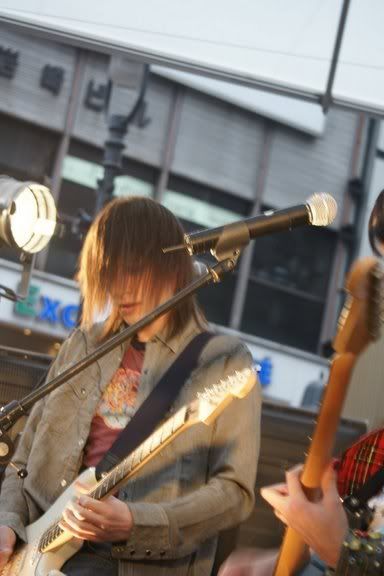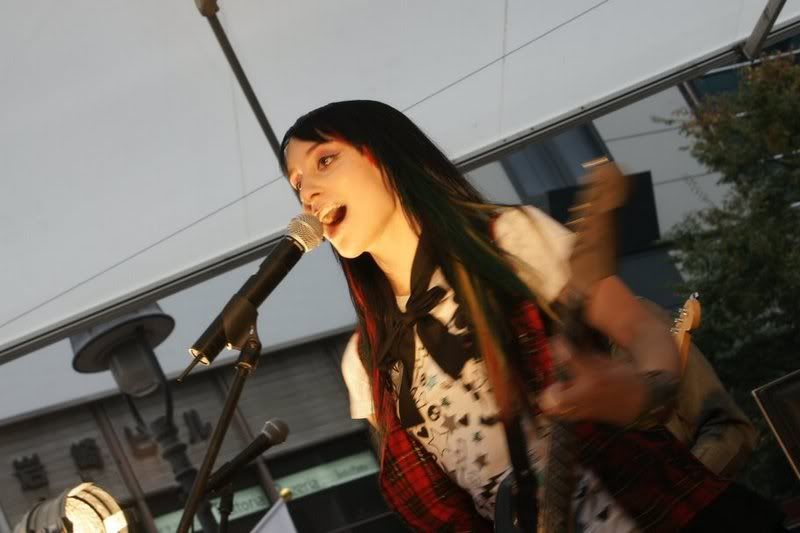 And I guess you've gotta have a shot of the artist in question, right?

We played 3 songs; the song from the video, one of her other singles, and a Cyndi Lauper cover. Once at 2, once at 4. Some friends had come to see me as well and I made sure to give them a heads up while I was up there. Masaki and Keita came to support me and were making fools of themselves waving and cheering to get my attention. I adore those two.
Afterward, I came back down relatively disguised (per advice of security) and called Keita to see what he and Masaki were up to. They were playing pool nearby, but he told me to wait in front of 109 and he'd come get me. I was definitely spotted a couple of times by stragglers and asked to take pictures with them, which I don't mind doing at all but it just all felt so strange. It was almost too quick a jump, from lame VK band of questionable popularity to being filmed by the media and squealed at for being someone's fake guitarist. Not complainin' at all, just... a lot to process.
And luckily at the end of the day, it was just me playin' billiards with some buddies, going home, and trudging to work the next day like normal. I think I can only manage playing dress-up a coupla times a month. :)