First of all, I got a package: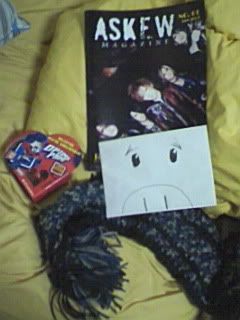 Awesome scarf, awesome letter, 1st issue of Askew, and Transformers chocolates. By this I mean that they transformed from foil-wrapped candy to deliciousness in mere seconds.
Oh 'sup Laverite.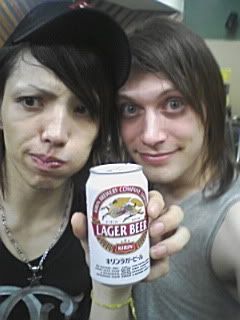 Bands literally do rehearse in front of a mirror to perfect movements and staging and jump timing and whatever, so after a particularly aerobic rehearsal a few days ago, Tenten decided that a beer would be the best way to cool down and we took this horrible sweaty picture.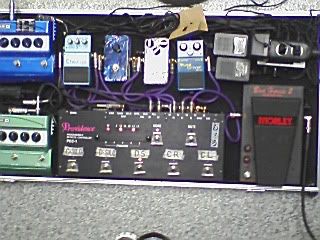 This is guitarist #2's setup. I have no idea what's going on.