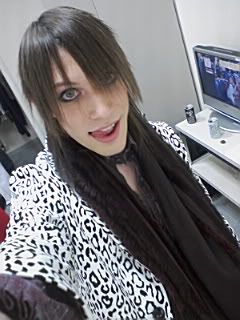 Pre-wig. I was pretty happy with wardrobe this time. Actually wardrobe for these jobs has been wonderful and it's so nice to work with the same staff every time. It makes me feel much less like "random foreigner #4" or something. Japanese helps with that of course.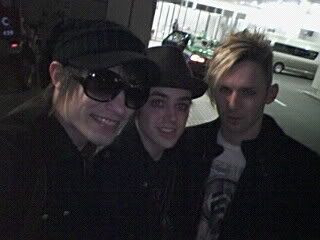 2/3 of my partners in crime for the evening. All 3 of us share the same first name. I was the first one on board, of course; the middle one you might recognize from Tommy February6's "Strawberry Cream Soda Pop" PV with me, and the last one was found on the criteria that he is a musician, spoke Japanese, and, most importantly, shared my first name. I'm 100% serious.
And he's very talented; he's featured in a song/video with GaGaalinG for example and is a fantastic producer and multi-instrumentalist. Going back to the middle one, he's a talented aspiring filmmaker, especially with an eye for indie bands with a visual flair. It'll be interesting to see how that goes, because PVs are not exactly ways to make money, as they're sort of just expected nowadays. I guess that's why bands stick 'em in the releases now, or have PV collection DVDs.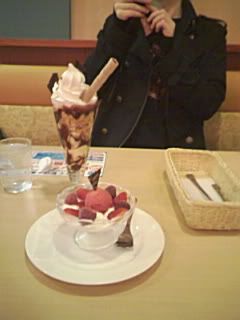 Drummer J split so Bass J and I went to Jonathan's because we were seriously jonesin' for some ice cream. Then Masaki called me out of the blue and I took Bass J along to go out for some drinks with Masaki, Keita and some of those guys and gals, and then back home.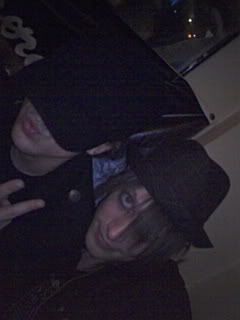 see what we did, we
switched hats
we are so wacky and random tee hee
basically im saying that theres a show you should be watching on saturday evening